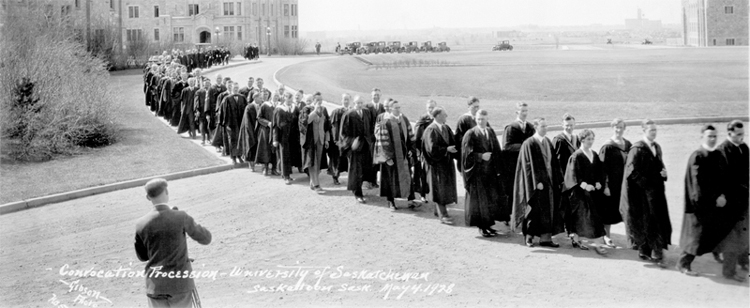 Welcome to the University of Saskatchewan
Hood and Gown Registration Home Page
Website Opening Date: Sept.5,2013 at 9:00 am – Oct.10,2013 4:30 pm (CST).
Confirmation Details
Please have your credit card, student number, and ceremony time on hand before beginning your registration.
You will receive two emails once your rental registration is complete. Please only register once, if you would like to make changes please call or email us. Details below.

1. The first will be from Gaspard LP this contains payment information. If you have used a credit card other than your own, it will show on this confirmation. The academic dress will be onsite in your name.
2. The second will be from Gaspard LP-Regalia Order. This confirmation contains all the necessary details regarding your rental, pick up, drop off, order number and amount paid if applicable, cancellation and refund information.

Please print these forms or bring them on your mobile device.
Regalia Prices
Bachelor, Master and Certificate:
Online: $25.00
Onsite: $30.00
Doctoral:
Online: $50.00
Onsite: $50.00
Pick-up Time and Location
Drop-off Time and Location
Drop-off regalia at the same location immediately following your ceremony.
Cancellations
All cancellations for refund must be received before Oct.10,2013 at 4:30pm (CST). Refunds will not be accepted after this date.
If there are any question or concerns, please call us at 1-866-949-5703 Monday to Friday 8:30 a.m. to 4:30 p.m. (CST) or email us at alphaomega@gaspard.ca.
Thank you!
Rent Regalia