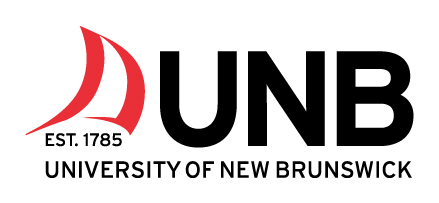 Welcome to the University of New Brunswick Saint John Regalia Rental Home Page

Congratulations!
Website Opening Date: March 1, 2018 at 11:00 am (ADT) – May 1, 2018 at 6:30 pm (ADT)
CONVOCATION DETAILS
Convocation Friday, May 18, 2018 at 2:00 pm. Please have your credit card and student number on hand before beginning your rental registration.
The regalia registration site will be open from March 1, 2018 at 11:00 am (ADT) – May 1, 2018 at 6:30 pm (ADT).
All convocation information can be found at http://www.unb.ca/graduation.
To begin your order, click the "Continue" tab at the bottom of the page.
REGALIA RENTAL PRICE AND PURCHASE INFORMATION
Online regalia rentals are $50.00 (taxes included). Regalia includes gown, hood, cap and tassel. The cap and tassel are yours to keep.
You may purchase your regalia through this site and pick it up at the G. Forbes Elliot Athletics Centre on the day of your ceremony. Prices are listed when registering for your regalia.
REGALIA PICK-UP | DROP-OFF INSTRUCTIONS
Pick-up: Gowns, caps and hoods will be available for pick up in K.C. Irving Hall, Room 106 on Friday, May 18th, 2018 from 10:00 am – 12:00 pm.
Drop-off: Gowns and hoods must be returned to room 106 immediately following the convocation ceremony. The souvenir cap and tassel are yours to keep.
ORDER CONFIRMATION DETAILS
When your order is complete you will receive two emails within 24 hours.
The first will be from Gaspard this contains payment information. If you have used a credit card other than your own, it will show on this confirmation. The academic dress will be onsite in your name.
The second will be from Build A Grad. This confirmation contains all the necessary details regarding your rental, pick up, drop off, order number and amount paid if applicable, cancellation and refund information.
Please print these forms or bring them on your mobile device.
ORDER CANCELLATIONS
All cancellations for refund and any changes must be received before May 1, 2018 at 6:30 pm.(ADT). Refunds will not be accepted after this date.
CONTACT US
Regalia services for
University of New Brunswick
are provided by
Gaspard
.
If there are any question or concerns, please call us at 1-866-949-5703 Monday to Friday 10:30 a.m. to 6:30 p.m. (ADT) or email us at
alphaomega@gaspard.ca
.
To better serve you, please include your name, institution name, order number and/or student number in your email. If leaving a phone message please include all of the information and speak slowly as we need to write this information and want to return your call.
Thank you!
Continue